The Family Reunion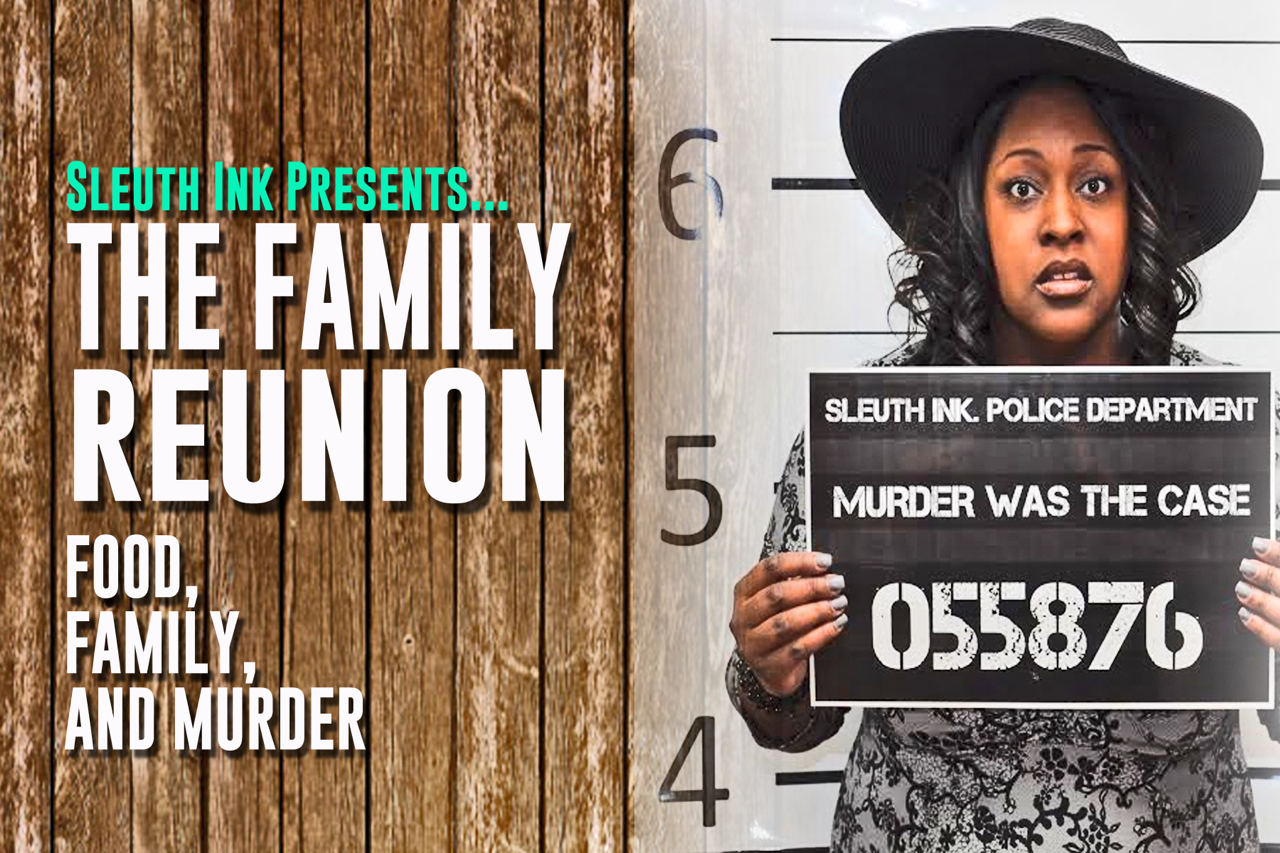 Welcome to the Family Reunion! There's nothing like a family gathering full of family you have never met. Leroy, Esther, Willie, Charlene, Bob, Sali, Ramsey Gordon, and Officer Buckey are DYING to meet you! Good food, good times and a good place for murder. Who's innocent? Who's guilty? Who knows! Join the fun as we get to the bottom of "who done it."
Thou Shall Not Kil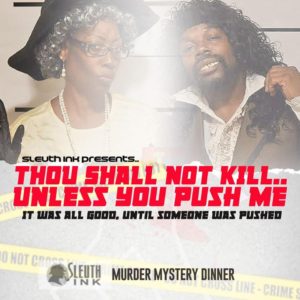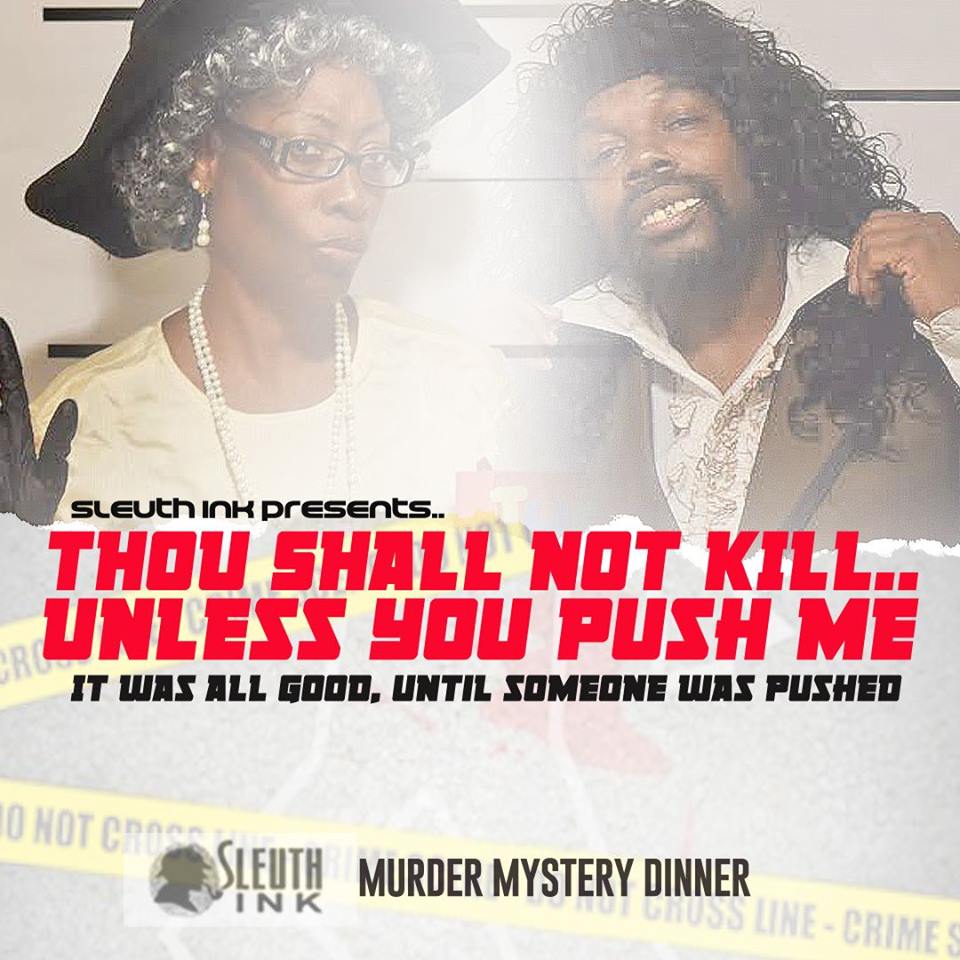 Welcome to DOA Ministry's 10th Annual Church Anniversary. Pastor Dollar (No relation to Creflo) and the entire church family is glad you can join us for this special affair infused with gospel music and lots of laughs. This interactive production will have EVERYONE participating and paying attention as the drama unfolds right before your eyes. Was it Missionary Magnumlene, Raymond the Usher or the Baptism Committee? You'll never know unless you join us.
A Royal Affair
Calling all Kings, Queens, Barons, Baronesses, Dukes, Peasants and all Noblemen…You are invited to a Royal Affair. The Royal Family is introducing the Prince to his Bride and all are invited to witness this monumental event. There will be lots of eating, drinking and murder. Come ready to solve this royal caper. Listen up for some of the 100 top film quotes of all time.
Back to 70's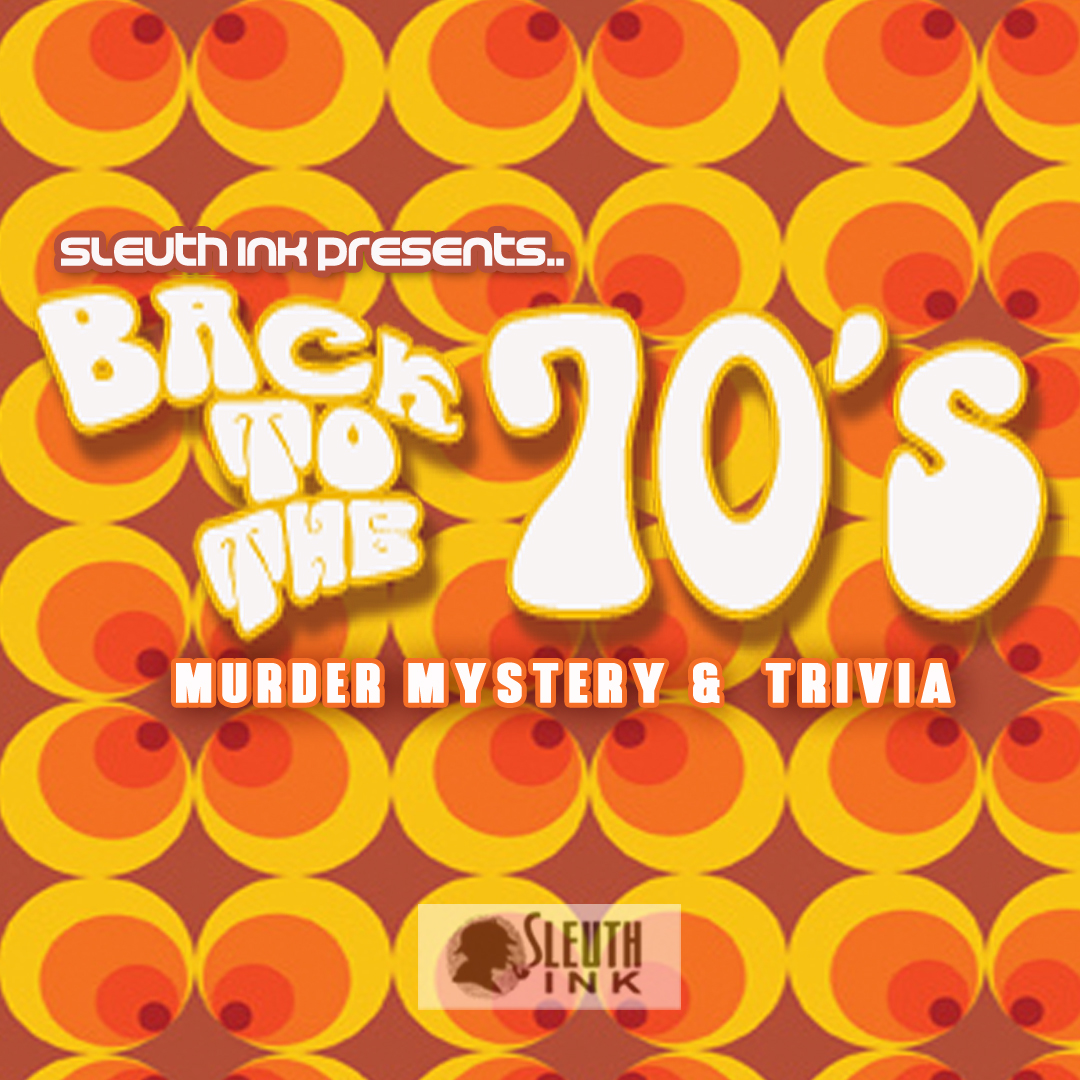 Here's the skinny…Remember the Groovy Seventies? Well we do too! If you are a fan of the Temptations, Diana Ross, Barry Gordy and the rest of the musical icons, come out and enjoy Mayhem at Motown. A murder mystery that will have you strolling down Memory Lane and tapping your foot. It's so much going on we hope you can keep up! Can you dig it baby? Catch you on the flip side.
Back to 80's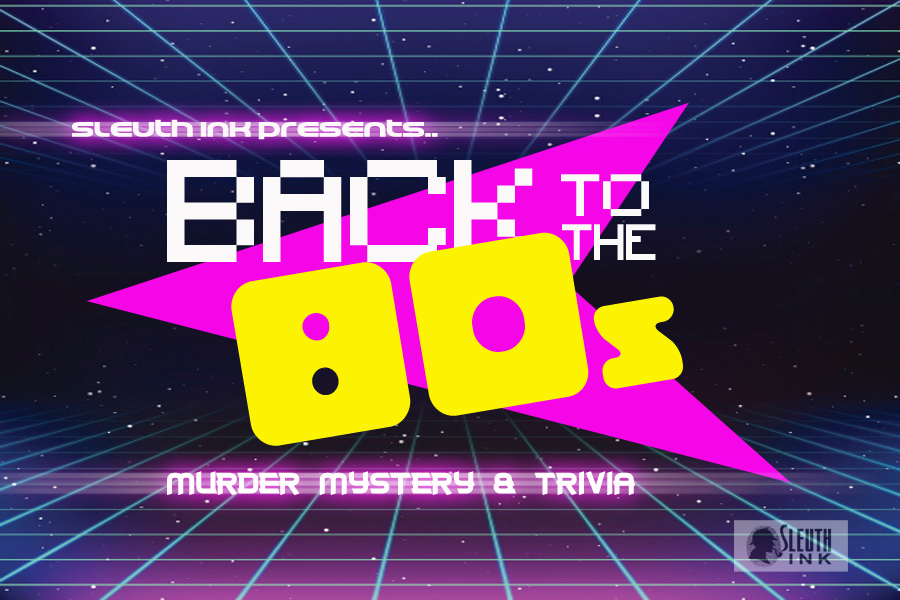 Was this the freshest decade or what? If you agree, get amped about Sleuth Ink's Back to the 80's "New Edition Murder Mystery". Grab your homegirls and homeboys for a murderific evening of fun. Was it Bobbie, Ronny, Rickie or Myke? You'll never know if you don't go. We guarantee a gnarly time. If not, you're just lame.
Back to 90's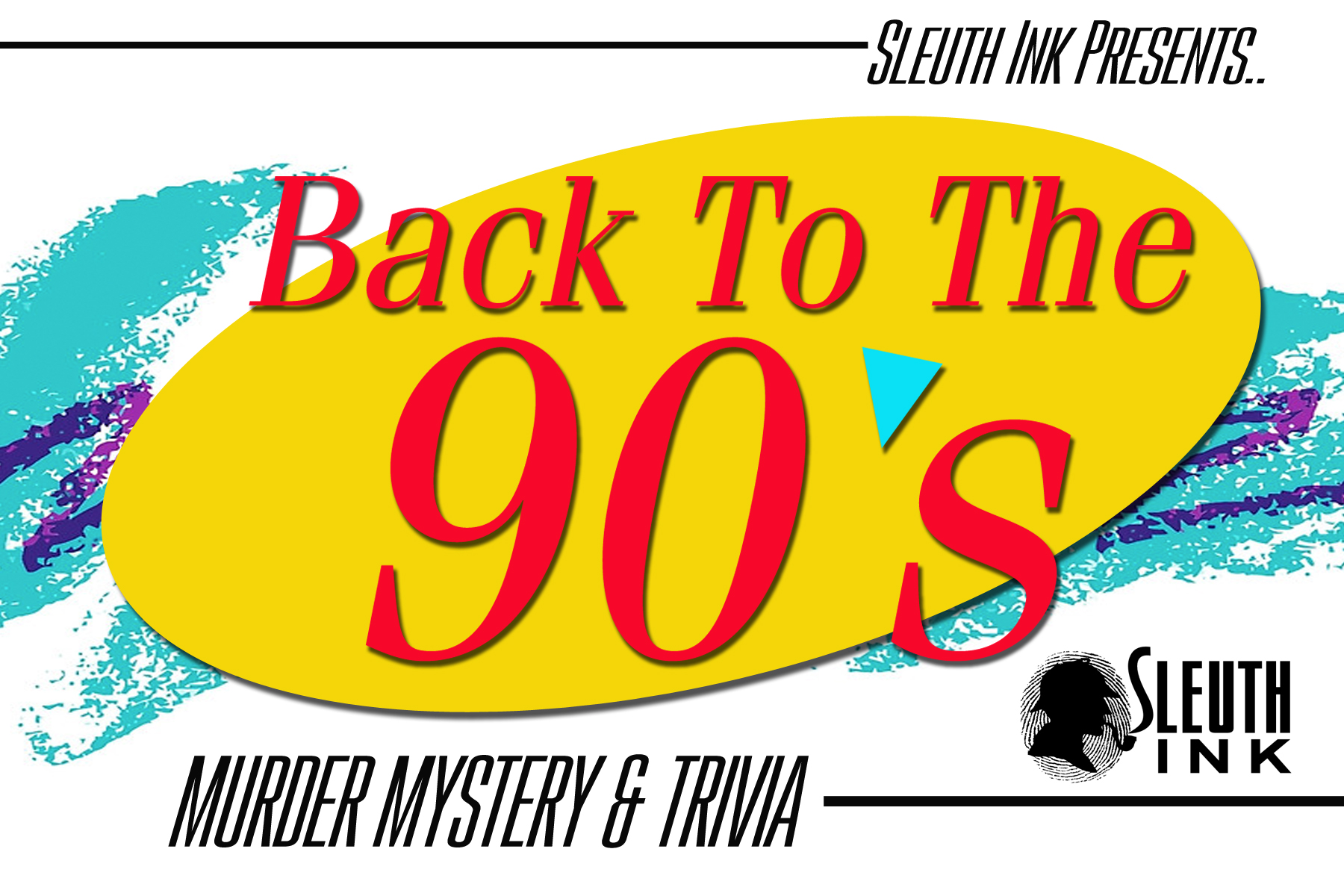 Who remembers back in the day when we used to record songs off of the radio and race to the crib to watch popular shows like the Cosby Show, Different World, In Living Color and Fresh Prince? Did you use to race home to watch TGIF on Fridays? If you did, join us for "A Family Matter" as we find out once and for all what happened to Judy Winslow. No one is fusing trivia and murder mystery like Sleuth Ink. These interactive shows have fun written all over them.
YES WE'RE AVAILABLE! Do you want the Sleuth Ink Family to liven up your Family Reunion, Church Group, Birthday Party or ANY Social Gathering? Give us a call or drop us a line! We guarantee to make it an event to remember.